When I booked this trip, I knew it would be challenging and that I'd probably have a break down or two on this 7 week journey. After all, I've never travelled alone for so long and so far away. Far away from family, friends and the comforts of home. What I didn't know was that my first real break down would be because I literally almost died.
I know, right? I've been in Bali for less than 3 days and I found a way to put myself in harms way almost immediately.
Let's rewind a bit, shall we?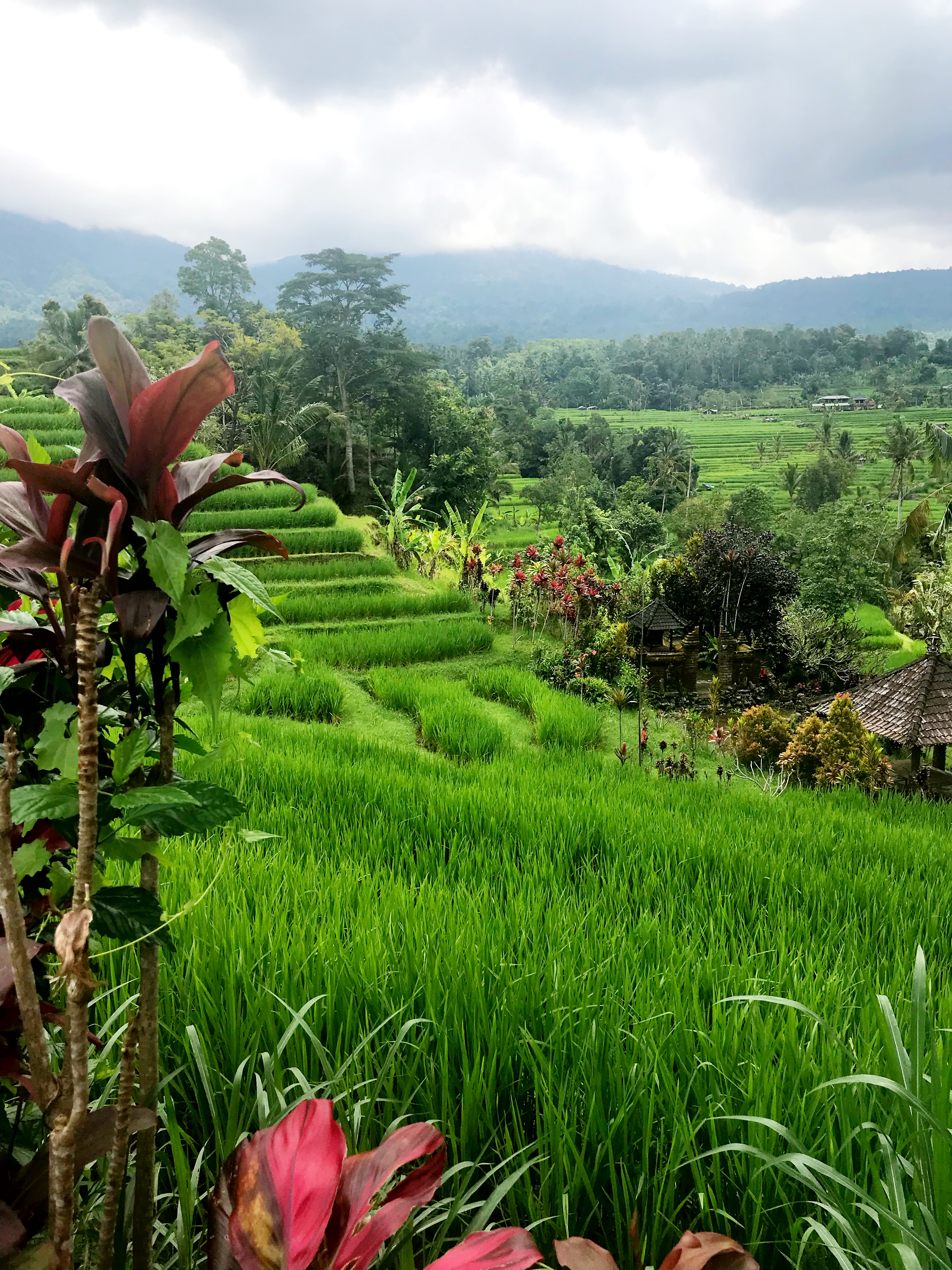 The group left Sanur on Day 2 of the tour and beep-beep toot-tooted to  see the Jatiluwih Rice Terraces and the Ulun Danu Temple. As you would expect, the scenery at both places and even the drive along the way was picturesque to say the least. The rice terraces specifically were  insane and a measly iPhone camera could hardly capture the scope and majesty. Yeah. I said it: Scope and majesty. There's something about being surrounded by complete beauty that makes being a snarky dickhead pretty hard. That being said, as I looked over the huge expanse of the rice fields, you better believe I crowned myself the Rice Queen, and you can refer to me as that from now on. What was my crown made of? Sweat, obviously.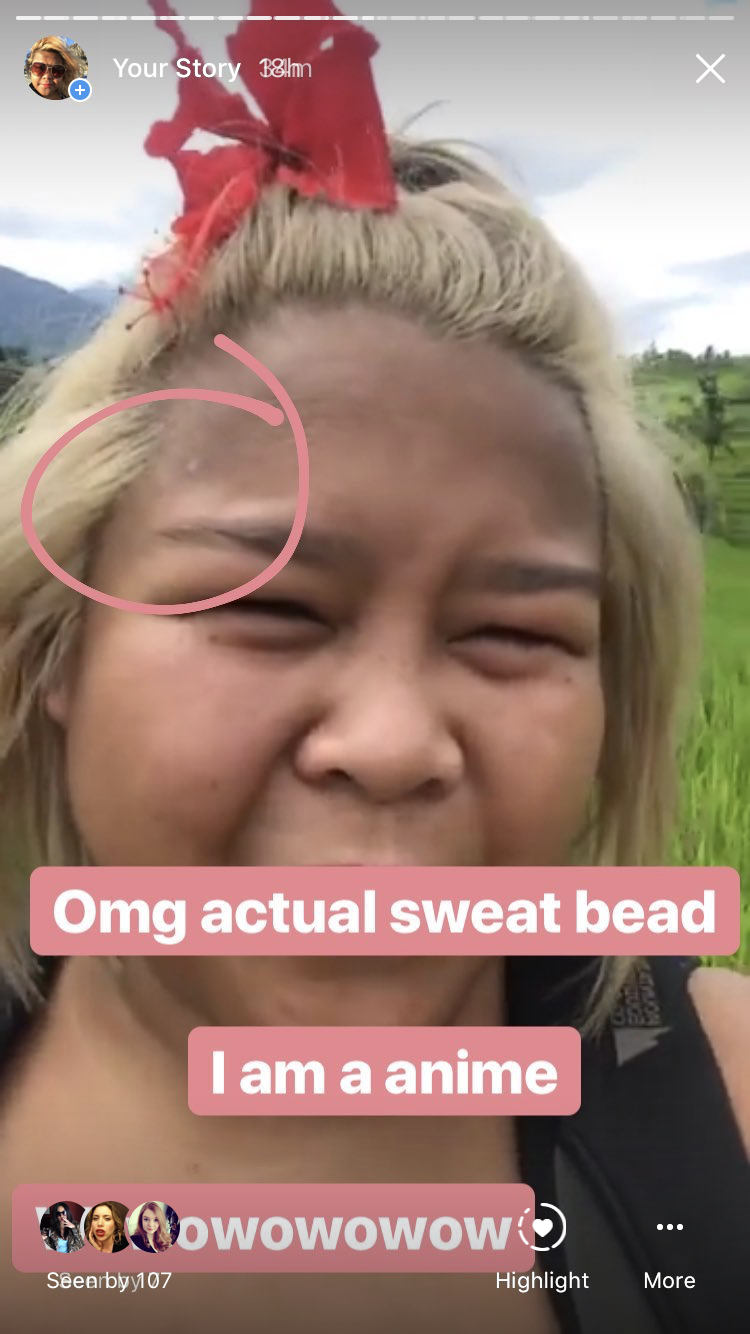 We arrived in Munduk, a mountain village, after driving along some hella steep and winding roads. If you have a problem with heights or vertigo, Bali will definitely fuck you up. The roads are narrow, unevenly paved, and driving up and down the mountainside is like riding a roller coaster, except scarier because the chances of dying are terrifyingly high. You're basically one mudslide or the driver sneezing away from tumbling off a cliff. This should've been my first warning.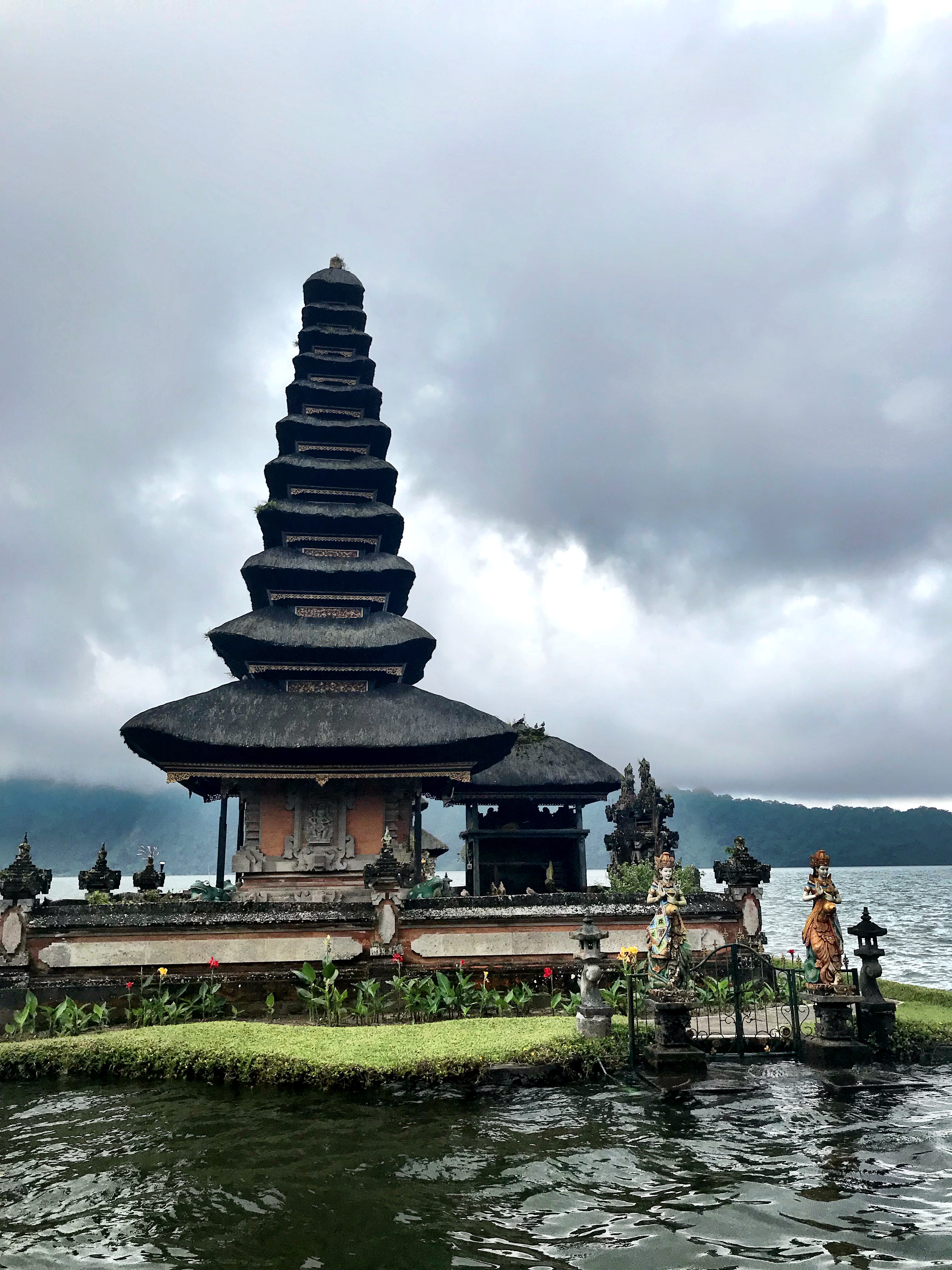 The home stay we stayed in had an incredible view (how many different times can I say this? Bali is unreal) and were treated to a home cooked Balinese meal. I went to bed at a reasonable hour of 9 pm both because of jet lag and because we would be waking up in the morning to go on a hike to see a few waterfalls. Too bad for me that jet lag didn't think I needed more than 6 hours of sleep because I woke up at around 3 am. Thankfully your favourite Tahitian Treat knows how to make the most out of any situation, and watched some Kim's Convenience downloaded on my iPad and waited until the appropriate hour to step onto the balcony of my room to watch the sun rise. Little did I know that the beautiful landscape before me would literally almost end my wasted life.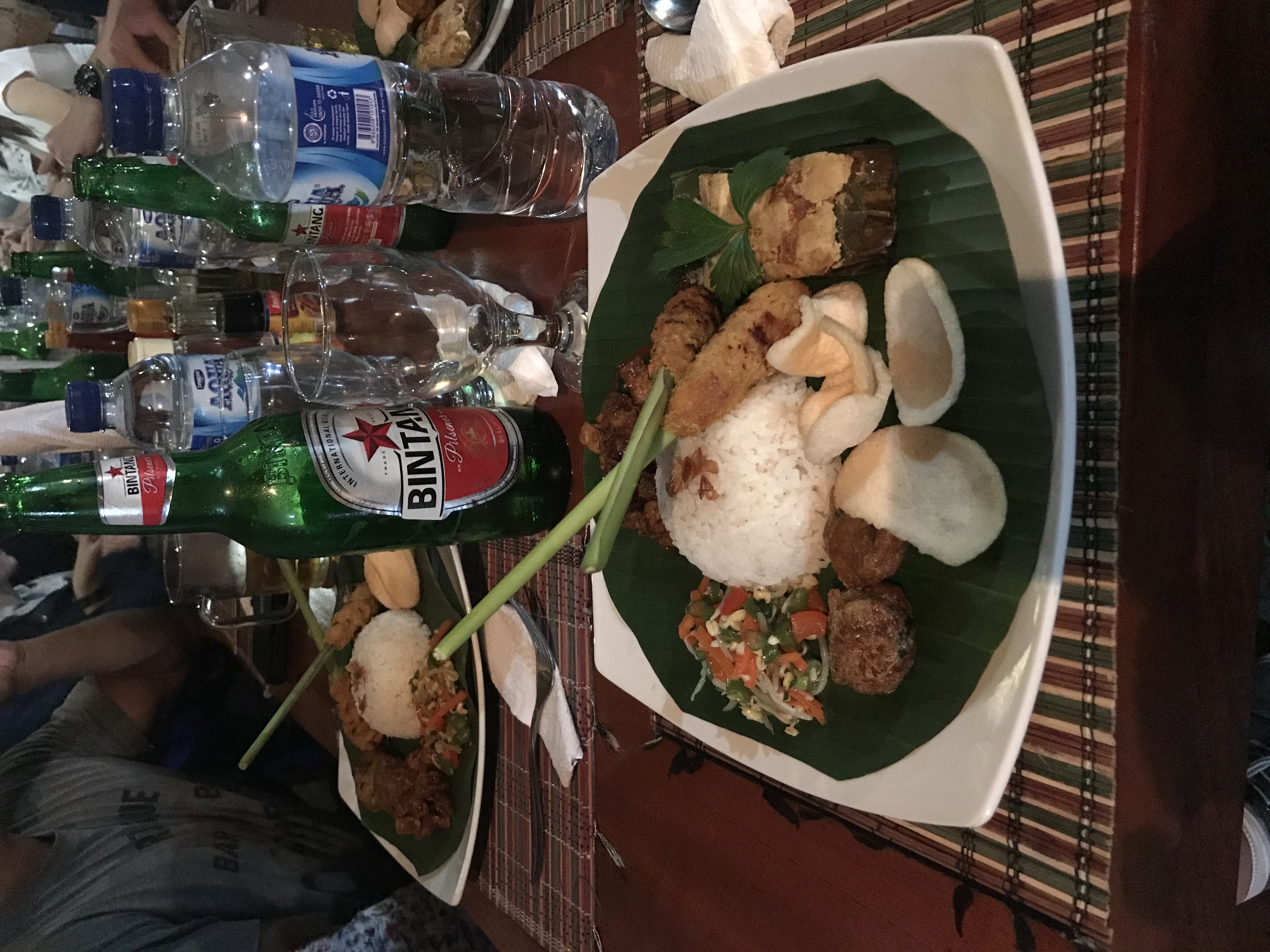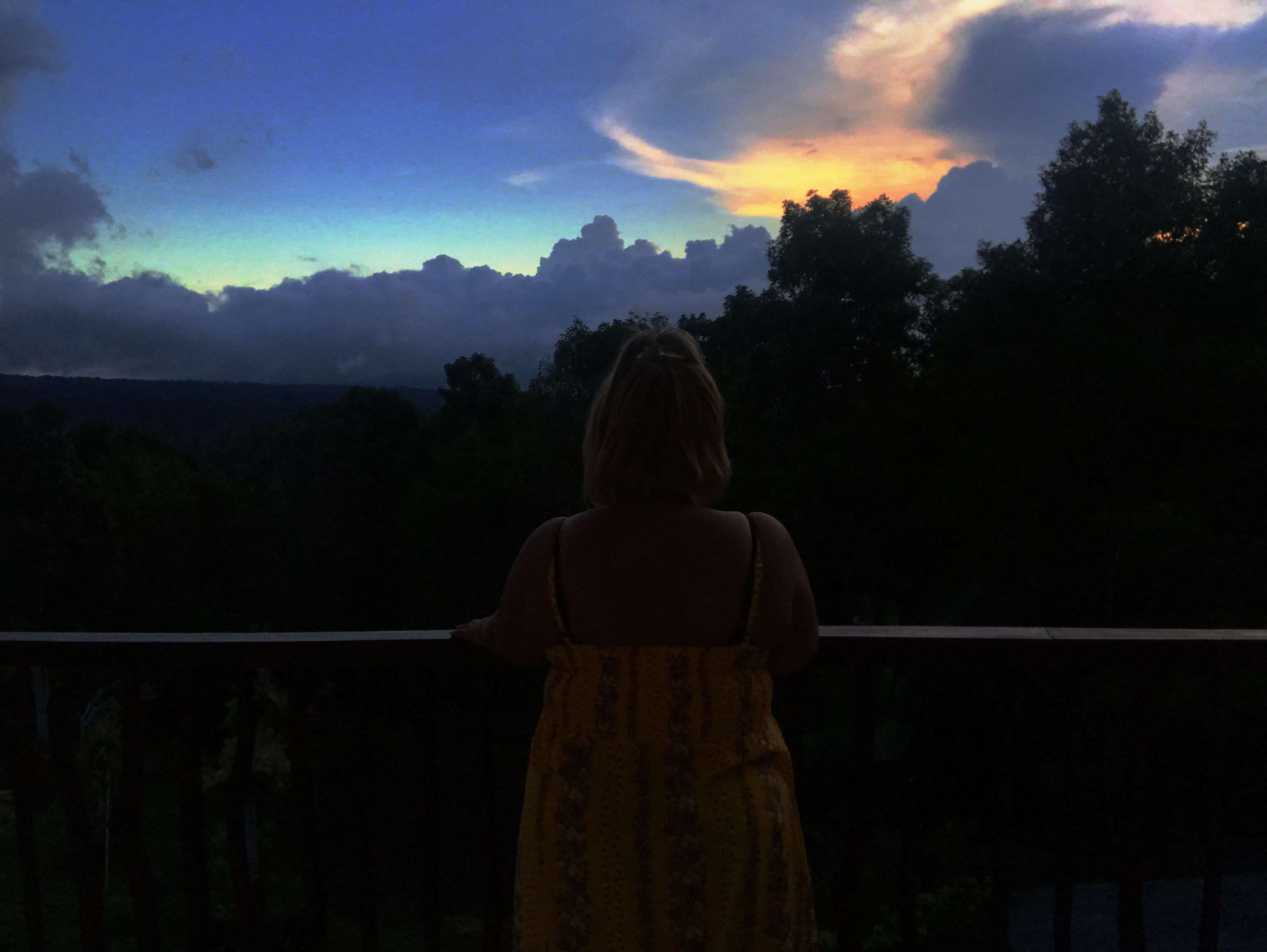 Speaking of "wasted," I'm currently so tired I feel like I'm wasted so I'm gonna go ahead and stop now. I know I really teased a juicy entry on my near death experience, but Baby Girl is hella sleepy. SORRY NOT SORRY.
TBC. Enjoy more photos of the last two days as a consolation prize.