While fall is for sure my favourite season in terms of fashion (hello, universally flattering pea coats), summer is a very, very close second simply because of the opportunities to wear
insano
bright nail polishes. Currently I'm all up
ons
neons
, non-traditional colours in a cream finish and ultra glitters. Now, I've got over 160 nail polishes, so you better believe choosing a colour is like scratching the middle of your back : It's really hard and I can't really do it. Side salad, I'm not trying to brag about how many polishes I have, I actually think I have a serious problem. Because let's keep it real, 90% of those will never be used more than once. And I'm not even talking about $6.99 or cheaper polishes that you get at Shoppers. No. I go to places like Trade Secrets, Sally's Beauty and other beauty supply stores to feed my sickness. Okay, I need to stop talking about my addiction because that's its own post.
Summer nail polishes.
Every time I change my polish colour, which is on a weekly or bi-weekly basis (twice a week, not every two weeks), it's like
Sophie's Choice
only way more glam and way less Meryl
Streepy
. And less killing of the Jews? That's what the film's about, right? Who even cares, no one's probably wearing any nail polish in that anyway. Moving along, it's a constant struggle to not automatically pick up a neon nail polish because there are so many other beautiful, summery polishes that need my attention. It's hardly fair that I choose favourites, right? So my compromise is that I alternate when I can wear my
neons
. Currently I'm wearing 108 Degrees which is from China
Glaze's
Summer 2011 Collection and it's a bright raspberry red with fuchsia
microglitter
. It's a gorgeous colour, but every time I look down at my hands, I can only think "How much longer until I can take this off and wear Sun Worshiper? Have enough people commented on it? Have enough people seen it? OUT, DAMNED SPOT." Also, I'm not even that huge on
microglitters
right now. I mean, go big or go home, right? If I'm gonna spend 20 minutes trying to scratch/peel/chip off the pain-in-the-ass that is glitter nail polish, it's gonna be worth it. Don't waste my time,
Microglitter
, give me your trashy, obnoxious older cousin Super Glitter.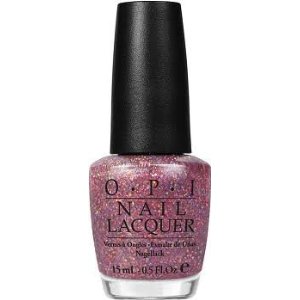 This is what I would look like if I were a nail polish. But way more hostile.
But I digress. I'm literally counting the hours until I can take off this conventional, but otherwise pretty colour, and can smear on the
neony
glory. Anyone can wear a raspberry red with fuchsia
microglitter
nail polish, but it takes a real
glamazon
of a woman to rock a lime green or traffic cone orange or fluorescent yellow.
The reason neon nails are just the goddamn bees knees is because you can only really wear them during the summer. There's something about the excessive heat and pervasive garbage stench that makes us ladies think we can wear a colour palette that belongs in the '80s or on a 6 year old girl. AND WE CAN. They're such a sexy accent to the whole summer vibe. You're wearing adorable dresses, with adorable sandals, the perfect compliment to your adorable summer ensemble is a sassy neon nail. They're so…
impactful
! People
notice
your nails, they don't fade into the background like boring old reds, poo-
ey
nudes,
duddy
neutrals and regular pinks (not to be mistaken for sassy pinks). They pop. Plus they make you look extra tanned and who doesn't wanna look tanned?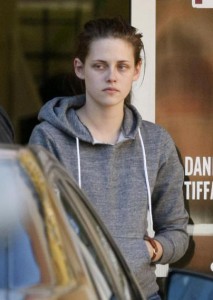 Is this what you really want to look like?
Here are my top 5 favourite neon nail polishes.
Sun Worshiper (China Glaze) – Bright, vibrant, stunning orangey yellow.
Flip Flop Fantasy (China Glaze) – Neon coral.
Funky Limelight (Essie) – Neon yellow. Not unlike a highlighter. A sexy, sexy highlighter.
Kiwi Cool-

ada

– (China Glaze) Bright neon green.
Mitzi (

Zoya)

– Bright yellow-based chartreuse green. Matte finish.
Go look them up and good luck not dying at how effing fierce they are. The only reason why Mitzi is at the bottom of that esteemed list is because it's matte (WHICH IS EXTRA SUPER FIERCE) and is very difficult to apply evenly. But when it works, it's all like "
Daaaaamn
,
grrl
, how you get all that neon on yo' nails" (please sing this to the tune of
Chingy's
classy jam "Dem Jeans"). Sun Worshiper is my absolute favourite colour of all time and if I could, I would paint my entire body in it. No matter what kind of light you're in, natural or indoor, it just glows. And in dim lighting, in my
nonhumble
opinion, it comes to life in a way that no other colour does. It looks like it is literally giving off heat, like it's radioactive or something. It's just the most brilliant colour I've ever had the pleasure of putting on. I have two bottles of it. No one ever needs two bottles of any colour, and I will likely never finish one bottle, but I need to have it in case there's a freak accident where all my favourite things implode on themselves (real irrational fear).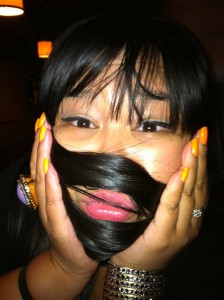 Not even that alluring beard can take attention away from Sun Worshiper.
Lastly, I think the reason why I'm so grossly obsessed with neon nails is I know there's an age limit to how long I can rock this look. It's one thing to be in your mid to late 20s and give a well-manicured middle finger to the world and their expectations of beauty and be in your mid to late 30s trying to recapture your sad, sad youth by wearing ostentatious colours.
JUST KIDDING. I'M GONNA WEAR A NEON LYCRA BODY SUIT UNTIL THE DAY I DIE.