SPOILER ALERT: There's about to be some sappy realness so if that's not your thing, go blow yourself, you cold-hearted monster.
Sunday, August 2nd, is my final Sunday Night Live as a cast member of The Sketchersons. Every time I talk about it or even think about it, I'm simultaneously filled with so much excitement, but also a little piece of my heart breaks. Since March 7th, 2011, I've done a brand-new sketch show every week (or at least 40-out-of-52 weeks) with this group of people that I consider my family.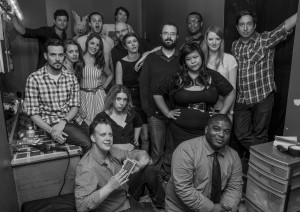 There was so much fun, so much laughter, so much learning, and so much support and true kinship. To be a Sketcherson is more than just being part of a sketch troupe. You're part of a goddamn dynasty, or at least whatever the equivalent of that is in sketch comedy. I've never been with a more hardworking, more committed, more driven group of people. Because The Sketchersons have been around for so long, people often take for granted exactly what we do and what a feat it actually is. While we don't have the polish of a tightly-rehearsed, over-directed revue, or have the sketches that are near perfect because it's had the benefit of constant rewrites and stage time, what we do have is completely unique. Not even the long-running American television show that shares our name does what we do: Write and perform a new show. Every. Single. Week. No summer break, no holiday reruns, no budget, no cue cards, just the madness that comes from 10-15 exhausted but incredibly talented brains. This troupe rarely gets the recognition it deserves, a goddamn TRAVESTY, but that doesn't stop us from doing our thing.
Fuck this is so hard to write. I keep typing out blocks and blocks of text, but then delete them because I don't know how to effectively communicate how much this group means to me and what it's done for me. Professionally, The Sketchersons taught me how to be a better writer and performer, by giving me the opportunity to be on stage every week. I learned how to write on a gruelling and unending schedule, I was forced to memorize lines on the fly, and I even learned to do copy jokes. To say I learned a lot is an understatement of epic proportions. But when I'm sitting at home on a Sunday night, that's not the shit I'm gonna think about or miss.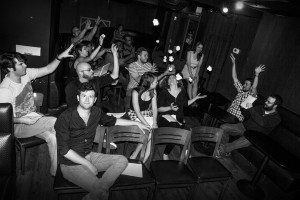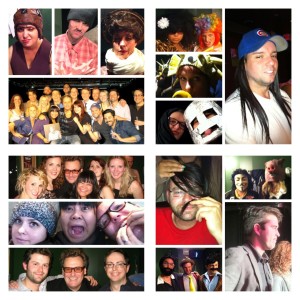 What I'm gonna miss is being a Sketcherson. I'm gonna miss being around my friends every goddamn Thursday and Sunday, getting sick from eating too many snacks, calling Hamilton a fucking toilet (because it is), forcing people to watch baseball (not sorry), getting ready in that green room, throwing glitter on the stage, and sitting at the bar afterwards, choosing to stay a bit longer in the dark basement I've been in for over 10 hours and with people I see too much of already.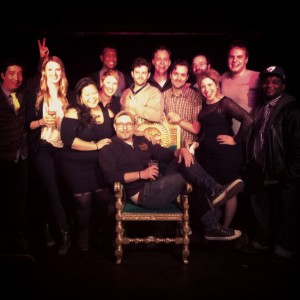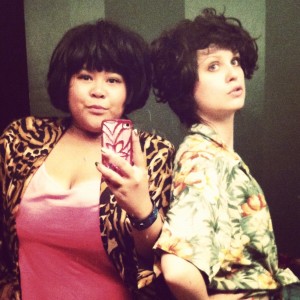 This group has been my longest relationship ever. And much like any relationship, it's had its shares of ups and downs. When you get a group of more-sensitive-than-they'll-ever-admit people for any extended amount of time, fights are unavoidable. There were e-mail chains that got real brutal real fast, there were drunk arguments, there were passive aggressive comments, but 99.9 percent of the fights had to do with making the show the best it possibly could be. Okay, maybe it's closer to 80 percent were show-related and 20 percent were bullshit-related. But it's hard to stay mad at family.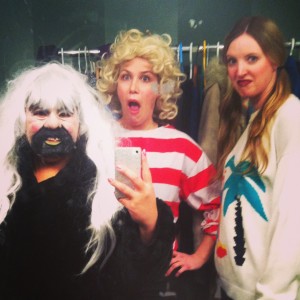 It's also hard to stay mad when your job revolves around making people laugh and getting to work with people you have no business working with. I got Kevin McDonald of Kids In the Hall to say "Wash ya ass" at least 10 times in a sketch, I got to rub on Kevin Sorbo, I got Bret Hart to open a jar of pickles, and I got Jeff Richards' Drunk Girl to join me on the news desk. But the best hosts were the Toronto comedians because it was another excuse to hang out with a super funny and talented person, who was already probably my friend or at least someone I had a major friend-crush on. Or regular crush.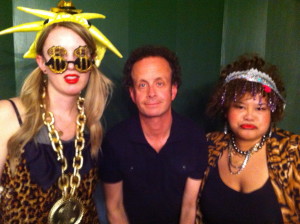 Here's the worst kept secret: I'VE HAD A CRUSH ON EVERY SINGLE HOST AND EVERY SINGLE SKETCHERSON AND EVERY SINGLE MUSICAL GUEST (except BingeNinja) AND EVERY SINGLE BAND MEMBER AND EVERY SINGLE PERSON IN THE BAR AT THE TIME OF SUNDAY NIGHT LIVE. If you've ever done the show, I have for sure had a crush on you. Easily one of the things I'll miss most is writing sketches that require me to kiss on or be kissed upon by QT-PIEZ.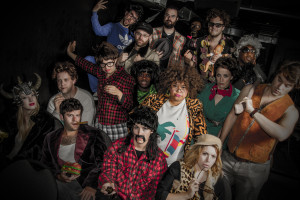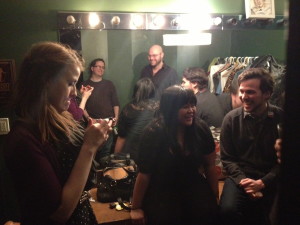 This troupe has seen me at my best and at my worst (for future reference, the "worst" was any Sunday that followed any of my birthdays). This show got me several jobs, an agent, the opportunity to work with some of the top comedians in North America as well as some of the soon-to-be top comedians that Toronto is filled with. This group, and everyone involved in it, has shaped and influenced me in every aspect of my life, and I'm so, so, so grateful for everything. But mostly I'm grateful for the friendships that have come out of this. I would be nothing without them.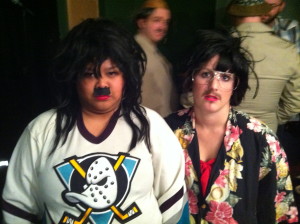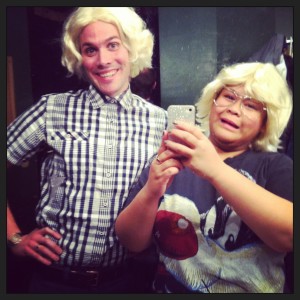 So after saying so much, and yet not even scratching the surface of what I want to say, why leave? It's not necessarily because I have something huge that will be taking up my time, because I don't really. It's just time to leave. I don't want to leave bitter and tired and angry and resentful, which can happen if you stay too long.
Also I think I've hit critical mass on sketches where I grind on male hosts while "Pony" plays.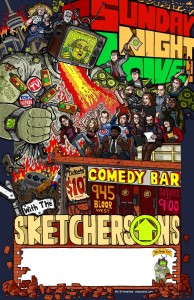 Anyway, if you, sexy reader, are in Toronto on August 2nd, 9:00 pm, come on down to this party which will be filled with white wine spritzers and laughter and so many of my drunk tears.
https://www.facebook.com/events/866115860102854/