Now that the holiday season is here, it's time that we all look at the year that's gone by: our accomplishments, our failures, the opportunities taken and missed. But it's also that time where you look at your life and think "WHAT DO I WANT FOR XMAS PLZ?" Of course I am in need of some physical objects (Trade Secrets gift card to help buy that new Babyliss curling iron, that OPI nail polish made from actual gold, those $500 pills that make your poo glittery), but if and when I get those, the dreaming stops. So here is a list of my vainest and therefore most glamourous wishes that will one day probably happen, because I am super glam, but just not right now.
ANN'S MOST GLAMOUROUS WISHES
To be a clue in a crossword puzzle – Being so famous and fabulous that your name is in the collective consciousness is the most glamourous thing I can think of. This wish is probably going to be the hardest to achieve, but I think the fact that my name is only three letters long is on my side.
To be in a hair commercial – It's no secret that I love my long, straight, black, straight, smooth, straight, shiny, straight Asian hair. It's a constant source of compliments for me. The ultimate compliment is definitely having my hair in a Pantene, L'Oreal, Vidal Sassoon. Or being a hair model in those magazines that are in your saloon that you look at and think "I will never get those pointy bangs*, but she's twerking it."
To have a rap song written or inspired by me** – Hey boys, you want a piece of ol' Glammie? Here's a hint: Compliment me on my nails (or anything, but especially my nails) or rap about me. Why not combine two things I love the most, me and romantic hip-hop/rap lyrics, to create a wicked slo jam or sexy hip-hop jam or pelvis-thrusting rap jam talking about how much you like me, want to treat me right, know how you can provide for me emotionally, physically and financially? Double points if your rap song features a verse by Drake, LL Cool J, TI, R. Kelly or Nicki Minaj.
To have a makeup or nail polish collection inspired by me – I would love nothing more than to collaborate with MAC or any of the nail polish companies to have my own line of cosmetics inspired by me. I don't want to own a makeup company or anything, I just want to be heavily featured and be a limited-edition item that collectors scoop up and go on MakeupAlley.com to brag about owning. Because then not only am I a rare, must-have item by default, but then I'll join the ranks of some of my greatest glamspirations Nicki Minaj, Fergie, Lil Kim, and Fergie as being affiliated with MAC. My collection will just be a million types of glitters that you can apply a million different ways to your face. WHO WOULDN'T LOVE THAT?
To have an entire room dedicated to glam – You'd think this is probably the most realistic wish, but if I had my way, this room would cost so much money to make and maintain. I'm talking constant bright white light, crystal chandeliers, a black onyx vanity, all of my storage drawers and cabinets would be lined with Swarovski crystals, a hot pink chaise lounge, heated floors, ambient room temperature of 22 degrees (which means constant AC to counter the million-watt light bulb heat), fresh Gerbera pink daisies, a sound system that only plays from the Songza playlist entitled "Hip Hop/R&B Pool Party," racks upon racks upon racks of thousands of nail polishes I'll hope to own, a below-ground jacuzzi (for ease of entry) and that's just the tip of the iceberg. If I'm every famous enough to go on MTV Cribs (when, not if), my glamour room will definitely be that room that makes everyone question my sanity.
It's important to have goals in this life, you know?
*I once strongly considered getting pointy bangs a few months ago because I thought it would frame my face in an adorable-heart shaped fashion. I'm still not against it, and would it not be for peer pressure, I probably would be rocking this window's peak-esque fringe.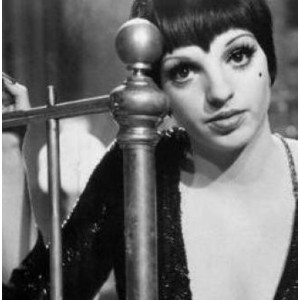 **This technically already happened when I was mentioned in a freestyle rap once. While the song wasn't all about me, just having one line about me was enough to send me into a spiralling free-fall of pure joy.