Hello, everyone,
I'm dead. I died at approximately 11:24 am EST. Here's how it happened:
Dear friend AW sent me a text with a picture of the Canadian Men's Bobsleigh Team and "You seen this? This is our bobsled team (_(_)." Because I don't give a shit about the sports that Jose Bautista doesn't play, obviously the answer was no. Then my eyes/heart/vagina saw this: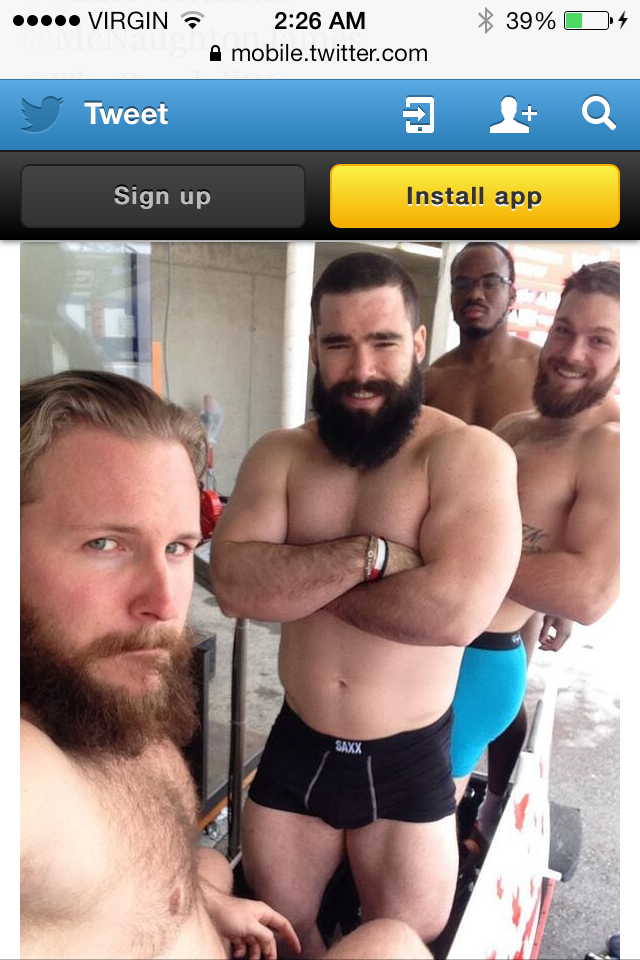 This was a picture Justin Kripps had post on
his Twitter
a few days ago of him (front), Tim Randall (second), James McNaughton (third) and Bryan Barnett (back). Immediately my brain went dead and my whole body just shut down. And then…
LOOK AT THOSE THICK BODIES
LOOK AT THAT ADORABLE BLUE BUTT PEAKING FROM BEHIND
LOOK AT THE SEXY BEARDS
LOOK AT THOSE ARMS
LOOK AT THOSE GODDAMN FUCKING THIGHS
LOOK AT THE APPRECIATIVE GLANCE BRYAN HAS FOR THAT JUICY BOOTY OF TIM AND JAMES
LOOK AT THOSE SMILES
LOOK AT THAT SULTRY GAZE
LOOK AT THAT CHEST HAIR
LOOK AT THAT LACK OF BODY HAIR ON A VERY BEARDED MAN
Needless to say I lost my mind for a few hours and went on Twitter to document it. You can find that
here
. You can read about how I truly felt. I don't need to waste any time belabouring that here. My appreciation for butts and thicky boys is well documented (much to my detriment, I'm sure).
Then I went to bed.
Then I woke up to find out Perez Hilton had posted it and now everyone and their mothers is (rightfully) talking about it because OH MY GOD DID YOU SEE THEIR BUTTS AND THEIR BODIES AND THEIR BEARDS. So then I took to Twitter again to send those guys a message.
AND THEN THIS HAPPENED.
And then I sent a response, which I have NEVER BEEN SO CONTROLLED IN SENDING, which read "
@

TimRandall86
I forgive you. But you gotta be careful, there are people w heart conditions that just can't take it. Make us proud out there!
" But what I really meant to send was "GIVE ME YOUR BUTTS I WANT TO RUB YOUR BUTTS UNTIL WORLD PEACE HAPPENS AND THEN WE WILL RULE THIS GLORIOUS WORLD WITH ME AS THE BUTT QUEEN AND ALL OF YOU AS MY ROYAL BUTT KINGS AND THE LAND SHALL FOREVER BE PROSPEROUS AND HAPPY."
And that's how I died.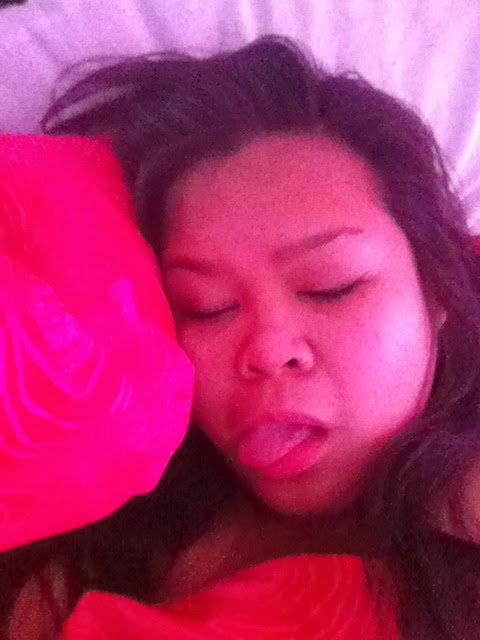 Ann Pornel (1984-2014) died doing what she loved: Look at juicy butts.