It's officially 5 days left until Christmas! WHAT THE HELL?! It seems like just last week I was getting glammed up to be Nicki Minaj for Halloween and now I have to buy people presents with the $0 I have? Great. Well fine, in the spirit of gift giving (to me), here is my Christmas Wishlist for all you who are so rich you have money to burn.
ANN'S
CHRISTMAS
WISH
LIST
OPI and Nicki Minaj nail polish collabo – Do I really have to elaborate on why I want this entire collection? Never mind the fact that the colours are adorable, but it combines two of my favourite things ever. So me not having this would be a travesty worse than people who deny important historical events. Huge shout out to my friend Andy H. who got me "Metallic 4 Life" (the black/charcoal polish with micro and hexagonal silver glitter) as part of a Secret Santa gift exchange. No greater gift has ever been given to me, my own life included.

A New Year's dress – How is my life such a tragedy right now that I DON'T have an outfit planned already? Well, I did but now I don't. I found a dress I loved online except I hemmed and hawed for a few days over whether or not to buy it. I don't like buying clothing online because I know I'll never get the size I need/want and returning it is so much more of a hassle than just buying in a store. But I thought I would take a chance and get it anyway because it was on sale, plus it was an additional 30% and it was free shipping from the States! Well, serves me right. I got the dress two weeks later (aka last week) and the size I ordered was waaaaaaay to big. So of course I had that "AHGUAGHUGHHAGUUAGH CRAP SHIT FUCK FJHAGJHALJAAGHJK" moment because I would have to go through the pain in the ass process of returning it (which really is just putting it back in the shipping envelope I got it in) but I also had that "Oooohhh yeahhh… too big… HOW TRAGIC THAT I AM SO TINY" moment that every girl goes through when they get a size too big. Long story long, there's no way I'm gonna get this dress for NYE and my heart bleeds tar because of it.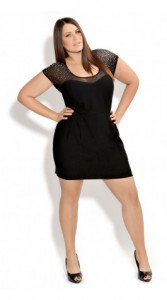 I could've been grinding on your leg in this hot little number. But now I won't. Sorry, Blue Balls.
A Glam necklace – Remember Carrie's favourite necklace on Sex and the City? That but instead of saying "Carrie" I want it to say "Glam." I also want it to be silver with Swarovski crystals on it or just straight-up gold, I wouldn't make a fuss either way. What better way to let people know almost instantly how vapid and shallow I am and that they should truly be jealous of than with a necklace that has a nickname that I FORCE people to call me.
Booze – Last year I was all about Alize Bleu. This year it's all about Smirnoff's Fluffed Marshmallow and Whipped Cream Vodkas. I don't know what they taste like, but I'm pretty sure it would be the equivalent to an alcoholic cotton candy cloud on a warm spring day. Also this product is endorsed by Amber Rose so double the glamour, with none of the hair.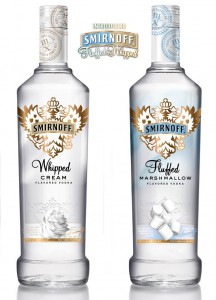 These will for sure make my panties drop, if not explode.
World Peace – Ha ha. Just kidding. Fuck that noise.
A new job – Please, oh, please, let 2012 be the year that I leave my heinous job as subtitling gremlin. I don't know how many more episodes of 2 Broke Girl$ or Matlock I can take before going crazy and going on a murder spree.
So there you have it. Send that list to Santa and tell him I've been a very good girl. Obviously I haven't, but like, come on. That old fart isn't gonna know. He's probably too busy diddling an elf to really be any sort of moral compass and decide who gets to be on the "Naughty" and "Nice" lists.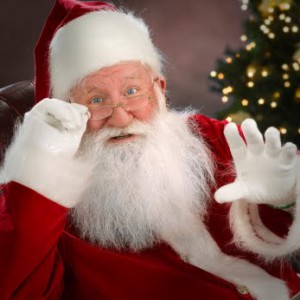 HE'S GOING STRAIGHT FOR YOUR TITS!