After all these posts about my celeb sightings, you'd almost forget this blog is dedicated to my glamour. If you don't consider me seeing some of my heroes glamourous, then this one's for you.
On the same day my life became complete after seeing and meeting Quest Crew, I purchased a white, a pink and a blue clip-in hair extensions (three in total, one of each colour in case you didn't get that). I had been toying with the idea of dying a streak of my hair silver or white, because silver/white hair contrasted against black is super sexy to me. However, since my hair is painfully Asian, not only would dying it be a long and damaging process, but the colour wouldn't even last for long. But then I stumbled across clip-in coloured extensions and my life is forever changed. It's just a small strip of coloured hair, but it looks so fierce, just peeking out from my dark brown-black hair. Pictures to come.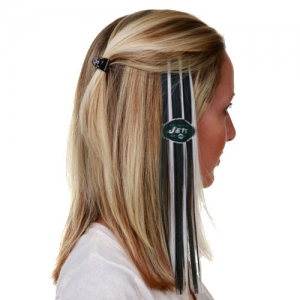 If I had known this was an option, I for sure would've chosen it.
The place I got them from was an adorable boutique called Drama Queen on Queen St between Peter and John, whose owner is the same proprietor of the hair kiosk in the Eaton Center where I bought my first full set of clip-in hair extensions. They've also got some fun and loud jewellery and hair pieces, you're bound to find something you love there. And if you don't, you're not glamourous enough. Basically, just go there, okay?
Man, what does it say about me that I think I look the best when I'm wearing fake hair all over me?
IT SAYS I'M A GLAMOUROUS BEAST WHO YOU'RE TOTALLY JEALOUS OF.