Here is a non-exhaustive list of my current bougie woes:
Chipped my manicure – One of these days I'll be able to make it home from the nail salon and not somehow destroy my mani and/or pedi. Today I banged my stupid car keys against my nail before the polish could dry under the hardened top coat so it made a dent. FEEL MY PLIGHT, IMPOVERISHED CHILDREN IN DEVELOPING COUNTRIES.
Too cold to wear skirts and dresses all the time – No matter how many layers of sheer pantyhose I hide under a wool stocking, my downstairs sadness still gets cold. I HAVE SO MANY PRETTY DRESSES THAT I WANT TO IMPRESS MY CRUSH WITH, WEATHER. COME ON.
All everyone is talking about is how awful Mayor Rob Ford is – My Facebook and Twitter feed features less talk of hot gossip, selfies, fart jokes, embarrassing stories, and humble brags and more of the same tired joke/enraged rant/frustrated musings/the word "Kuwait." HOW AM I SUPPOSE TO KNOW WHAT MY CRUSH IS UP TO SO I CAN SECRETLY-NOT-SO-SECRETLY END UP WHERE HE IS?!
Expensive hair extensions – After getting paid overtime for basically doing nothing, I decided to treat myself to finally getting hair extensions that weren't just clip-ins. I found a place that had exactly what I wanted for $350, but then when I e-mailed for more information, they only had the 18″ extensions, and not the 22″ extensions that I need for my hair. HOW IS MY CRUSH SUPPOSED TO FALL IN LOVE WITH ME IF I HAVE SUCH STUPID, BORING, REGULAR, NON-GLAMOROUS HAIR?!
My tongue feels raw from the dry-rub Cajun chicken wings I ate – OW.
I can't wait for this post to get more hits than my last one, which it definitely will. I guess my hit is "Whiny, Superficial, Rageful, Sassy Asian" so I might as well stick to that.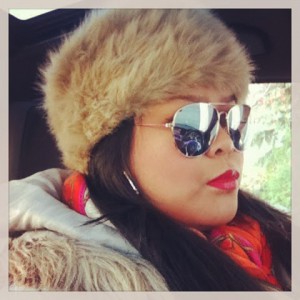 Those sunglasses are meant to protect your gaze from my soulless, privileged and self-righteous dead eyes.