Well, well, well. Black Friday has come and gone and as much as I would love to be writing an entry squee-ing and obnoxiously bragging about how I scored a huge loot with mega savings, I'm not able to do that. Black Friday? More like Barf Fri-OVERHYPED-ay.
Here are some things I learned:
Black Friday = Boxing Day – Some of you might be all "Duh, Ann, that's exactly what it is," but hear me out. From everyone I talked to, they said it was better than Boxing Day. And I chose to believe that. I will never trust anything anyone says. So nice work, EVERYBODY.
Outlet Malls < Real Malls – Another "Duh, Ann." I'm not gonna try to apologize for this one. I really should've known better. There's a reason they have outlet malls for certain stores: Because no one buys that shit clothing in real stores so they have to send the overstock/unsold items somewhere (I'm looking at you, Gap, Ann Taylor, Bass, Reebok et al.). That being said, I didn't go to higher designer outlet stores like Coach, Kate Spade, Michael Kors because of my current lack of funds. That would've just put me in a depressed rage, which is something I'd rather not unleash in Buttfuck Nowhere, PA.
If you think going further away from the Canadian/US border is gonna increase your savings, you're wrong – I thought maybe the reason why there were such crap sales at the Niagara Falls outlets was because it was so close to the border that they wanted to limit the amount of cross-border shopping. That's why me and my parents went all the way to the booming metropolis of Grove City, Pennsylvania (the previously mentioned Buttfuck Nowhere). Sadly for us and the 4-hour car ride, the deals were on par with those closer to the border aka garbage.
Charlotte Russe is a mix of Forever 21 and Sirens – I don't know why, but I always assumed Charlotte Russe was some great designer with kind of expensive things. I was wrong. It's a cheapo store full of cheapo items for cheapo skanks. AND I LOVED IT THERE.
Niagara Falls and Buffalo are brutal – I will never live in either of these places. Apologies to anyone from either of those places reading this. I apologize that you had to live there.
Dress Barns are in every outlet mall – I only learned that they're in EVERY outlet mall I've ever been to, but I have yet to learn what's sold in it. I assume dresses, but I'm not sure if they're meant for humans or for farm animals.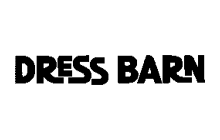 I don't understand what you are.
Now, as much as I've bitterly complained about Black Friday and how utterly disappointing it was, that's not to say I walked away empty handed. I managed to pick up a few things, most of which I don't actually need. Here is a totally non-in depth haul.
Ann's Black (Hearted) Friday Haul
2 pairs of black skinny jeans – Old Navy
2 pairs of black skinny "jeans" (aka Jeggings) (aka The world now has an all-access pass to my camel toe) – Old Navy
2 blingy bracelets (one in black and one in pink) – Charlotte Russe
1 pair of hot fuchsia pink sparkly wedge heels (skank glam at its finest) – Charlotte Russe
1 MAC lipstick in Neon Orange – Cosmetics Company Store
1 pair of black boots – Aldo
1 pair of black flats – Payless
1 pair of chocolate brown Uggs – Journeys
The real winner of this shopping trip is my newly born honorary niece who I bought a LOT of pink stuff for.
In short, Black Friday was basically a huge queef parade and all I want now is to go to Rite Aid or Walgreens and buy a bunch of American chocolate bars and eat them all the way home, littering the entire way just to show my disdain of this completely over hyped shopping day.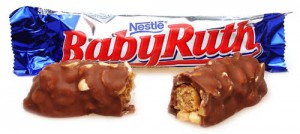 This is the only thing keeping me from going on a killing spree.