I was lying in bed last night lamenting over my lack of finances and wondering if that would adversely affect this blog. I mean, if I'm to go on a strict budget, that would eliminate most if not all glamour purchases like obnoxious hair accessories, nail polishes (my throat just closed in on itself at this thought), clothing, hair products and makeup. What could I possibly talk about if not new things I bought or complaining about how I bought stuff that I don't need? Sure I could think outside of the box and get "real" or at least come up with entries that are actually saying something important, but like, write what you know, right? To talk about real issues you'd have to have a well thought out opinion, and the only stuff I have an opinion on is stuff like "I'm in my mid to late 20s. Can I still wear glitter?" (THE ANSWER IS OBVIOUSLY YES, YOU IDIOT).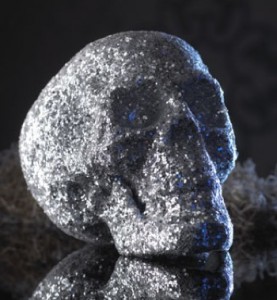 This person is dead and they still manage to wear glitter. PURE GLAM.
So in an effort to keep finding glamour inspirations to write about, I've decided to set up a weekly challenge for myself. I haven't fully thought this through yet and I will probably give up on this in less than two weeks, but for now, I'm totally excited by it. Each week, I will focus on one celebrity that I deem glamourous and then base my makeup and hair looks on them for that week. Does that mean I'm gonna wear excessively fierce makeup every single day? Who knows, maybe that's what it calls for. I probably won't do that because I don't always have the time, but at least once a week I will do a makeup look inspired by my celebrity. Will I always be accurate? Probably not. Will a lot of the looks look similar? Definitely. BEING GLAM IS HARD, OKAY?
The inaugural Celeb Glamspiration of the Week is going to be a bit of a controversial choice. Anyone who knows me (via this blog or real life) would probably guess that my first celeb choice would be my she-ro Nicki Minaj. After all, if it were even possible, I am for sure gay for her in many, many ways. I love her. Why wouldn't she be my first? Well, I'm looking for longevity for this particular project and if I choose Nicki right now, I'll probably just keep going with her and forget about all the other celebs. While she is the ultimate glamspiration for me, I will hold off on my Nicki Minaj week for another time.
And it is with great joy I present the penultimate glamspiration: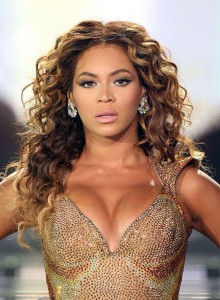 Beyoncé Giselle Knowles – She will kill you with glamour
I'll be honest. Beyonce actually kind of bothers me sometimes. I don't know what it is exactly, but I am not 100% into her charm all the time. HOWEVER, when she does right by me, SHE DOES RIGHT. Prime examples of me loving on Beyonce are the videos for "Single Ladies," "Party," "Work It Out," and OBVIOUSLY "Countdown." She has an expert team of makeup artists and stylists and hair stylists that are definitely worth whatever high amount I'm sure she's paying them, because even though I don't love all her choices, she NEVER looks anything less than fierce.
LET THE GLAMOUR COMMENCE!
Or…. let it continue commencing. Much like Hammer, my glamour is 2 legit 2 quit.